The Can Do, Will Do Generation
By 2020, Millennials will make up 35% of the global workforce. ManpowerGroup's global research found Millennials work as hard, if not harder than other generations, and are optimistic about their careers. They prioritize money, people and purpose. With career ultramarathons ahead, Millennials are focused on developing the skills to ensure their employment security and build a "career for me."
---
How confident are Millennials about their career prospects?
Millennials are surprisingly upbeat about their careers. Two thirds are optimistic about their immediate job prospects. Sixty-two percent are confident that if they lost their main source of income tomorrow they could find equally good or better work within three months. Overall, Millennials in Mexico, China, Switzerland and Germany are the most positive, while those in Japan, Greece and Italy are the least—a reflection of economic, political and cultural factors in these countries. The majority of Millennials see a promising future and successful careers ahead.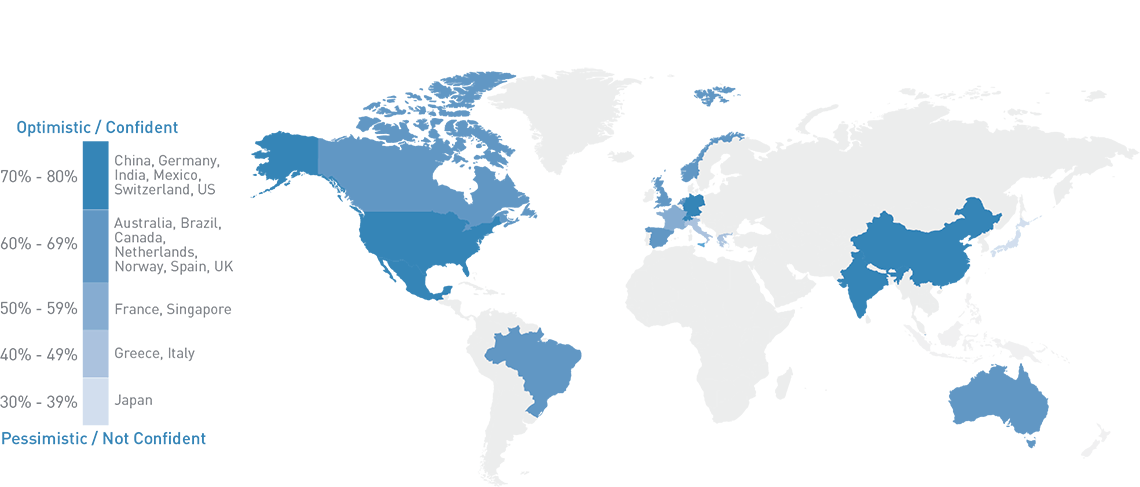 ---
Get to know the Millennial workforce
By 2020 Millennials will make up over a third of the global workforce. Through our research we wanted to understand how different they are or aren't from generations before them and offer practical advice to help both Millennials and employers succeed in the changing world of work. We found the time is ripe for employers to take a fresh look at their people strategies in order to better attract, retain and develop the next generation of workers. Explore this site and download the paper and infographic below to see our research.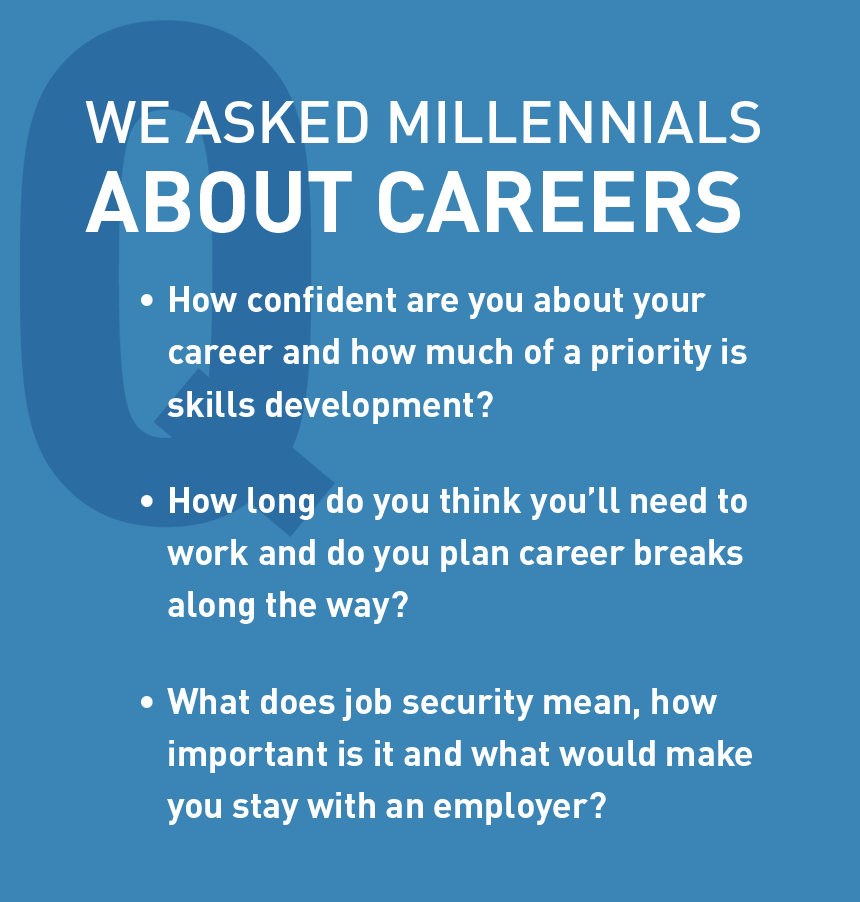 ---
To explore data by country, visit the About the Research Tab
Download the Global Report Download the Global Infographic

Work until the day I die?
Millennials are preparing to run career ultramarathons. Over half expect to work past age 65. Twenty-seven percent expect to work over the age of 70, and 12% say they will likely work until the day they die. Still, a significant number remain optimistic that they will retire before 65. Only time will tell if this minority are the right, but for now the majority of Millennials are planning to retire later than their parent's generation.
---
India
53 hours
Mexico
China
Singapore
48hours
USA
Brazil
Norway
45 hours
UK
Australia
42 hours
Japan
46 hours
Canada
Netherlands
42 hours
Spain
Germany
Italy
43 hours
France
44 hours
Switzerland
Greece
47 hours
Hours worked per week by Millennials
Contrary to the lazy label, Millennials are working hard, if not harder than other generation — 73% report working more than 40 hours a week, and nearly a quarter work over 50 hours.
---
What does job security mean to Millennials?
Job security is critical for Millennials, but they define it differently. Like generations before them, they prioritize having a secure job for the long-term, but they also see having in-demand skills as a form of security, enabling them to move on or up regardless of their employer. In this way, Millennials are redefining job security as career security.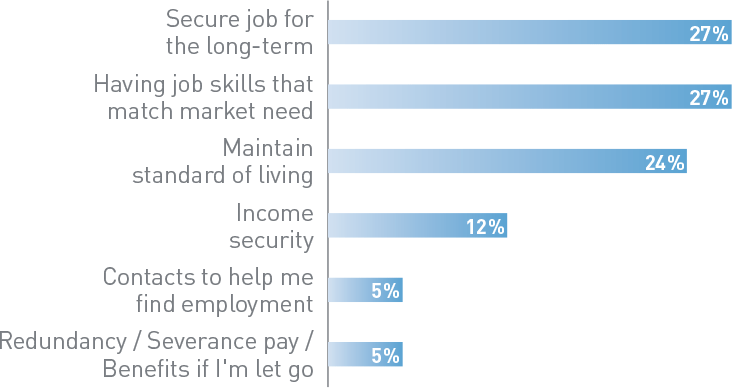 ---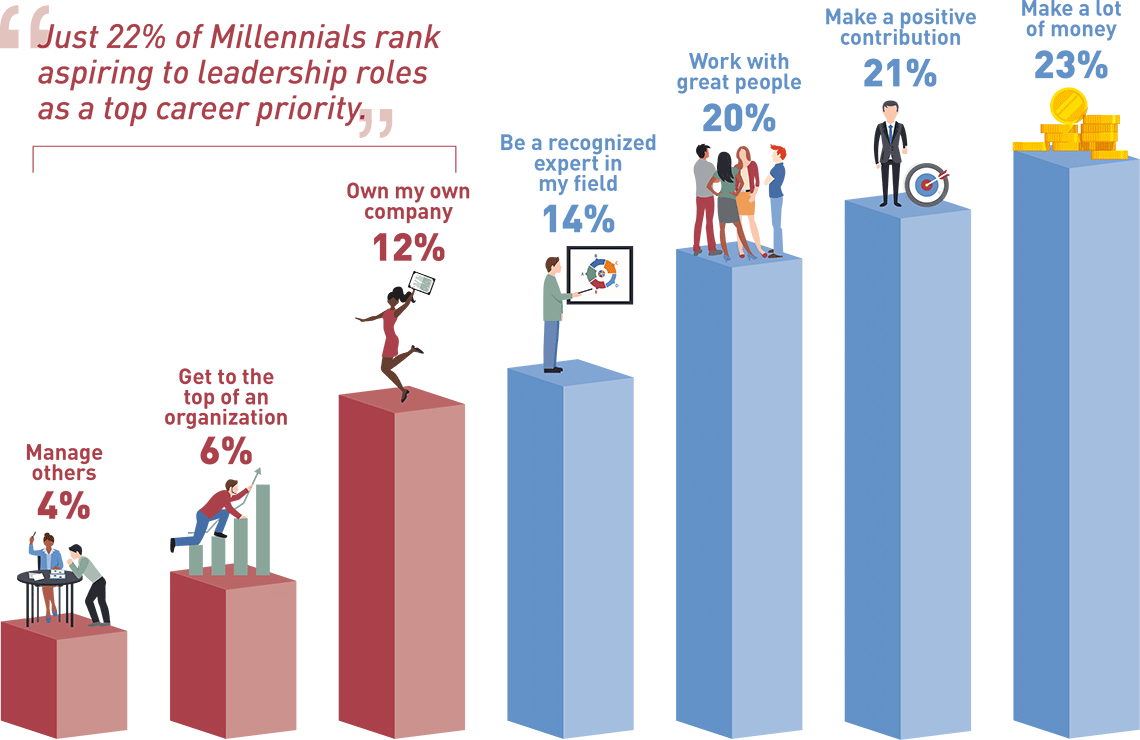 Managing others is low on their list
Money and purpose matter much more. Just 22% of Millennials rank aspiring to leadership roles as a top priority. These activities ranked near the bottom of Millennials' list of career priorities in nearly every country surveyed, totaling less than one third respondents in all except India (34%) and Mexico (41%).
---
Skills are the new currency
Millennials understand the need for continuous skill development to remain employable over longer working lives. But instead of climbing the corporate ladder, Millennials are focused on learning technical, interpersonal and IT skills.

---
Learnability matters most
There is a positive correlation between people's career success—being more educated, better prepared for employment and higher paid—and their "learnability," or ability and desire to learn. We found that the vast majority of Millennials (93%) see ongoing skills development as an important part of their future careers, and are willing to spend their own time and/or money on additional training.
---
Download the Global Report Download the Global Infographic

How do you ensure your long-term employability?
How do I get ahead? How do I earn more? What are others doing? We surveyed 19,000 Millennials and 1,500 hiring managers around the world to get their view. The results confirmed what we see across our global business every day: skills are the new currency.
With longer careers ahead, we all need to practice lifelong learning to keep our skills up to date. That means demonstrating learnability — the desire and ability to develop in-demand skills to be employable for the long-term. Employers are looking for people who will keep growing and developing; demonstrating that day-to-day will ensure your long-term employability.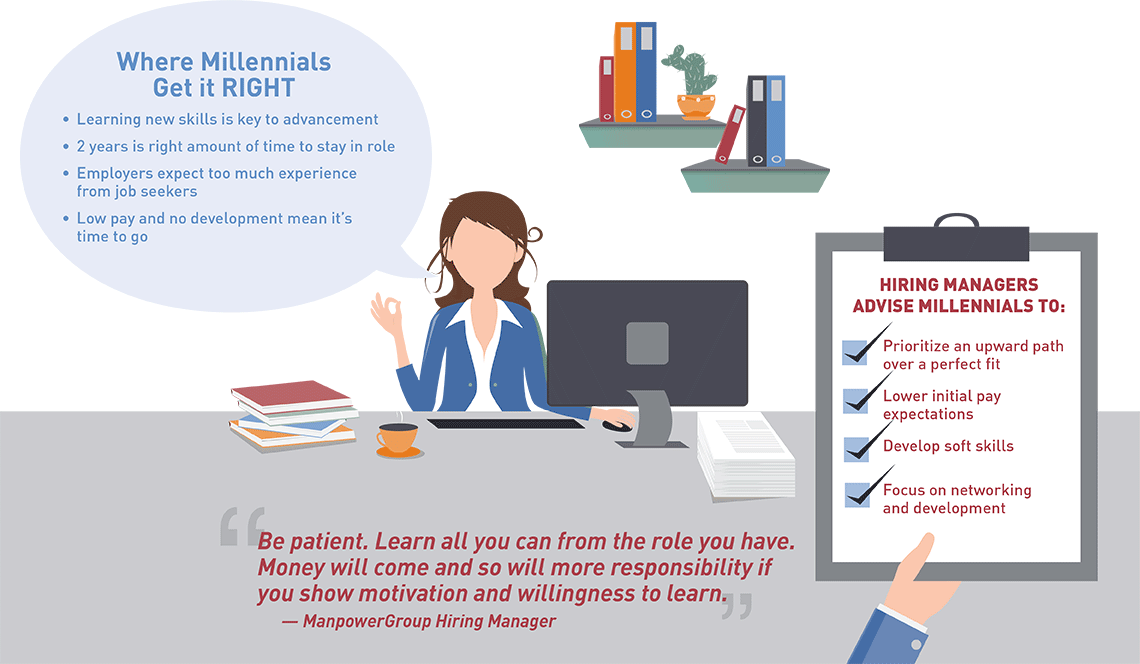 ---
Get into the driver's seat of your own career
You are preparing for a career ultramarathon ahead. Take control of your career early by seeking out opportunities to learn and develop. Ask for stretch assignments to build skills and experience. Grow your network and gain new experiences by working with different teams within the organization. Set time to have regular career conversations with your manager and ask how you can continue to add value to your employer and enhance your employability.
In career culture, the individual, the manager and the organization are all accountable. Read more from our global career experts, Right Management, how ongoing career conversations have become a cornerstone in a self-managed career.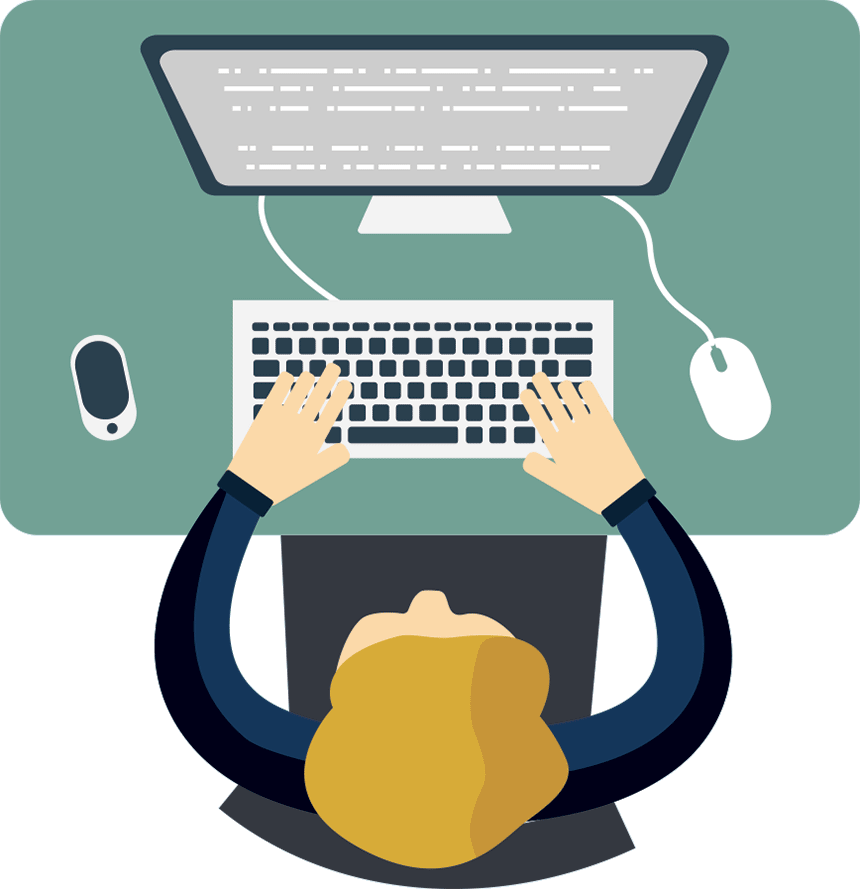 ---
Money is not the only game in town
Money will come and so will responsibility if you show motivation and willingness to learn. When thinking about the next step in your career, weigh what's important to you - whether it's working for a highly regarded company, contributing to a socially responsible organization, making money or a flexible work schedule. Cultural fit is key to staying engaged — so do your research. At the start, prioritize an upward path with new opportunities over a perfect fit.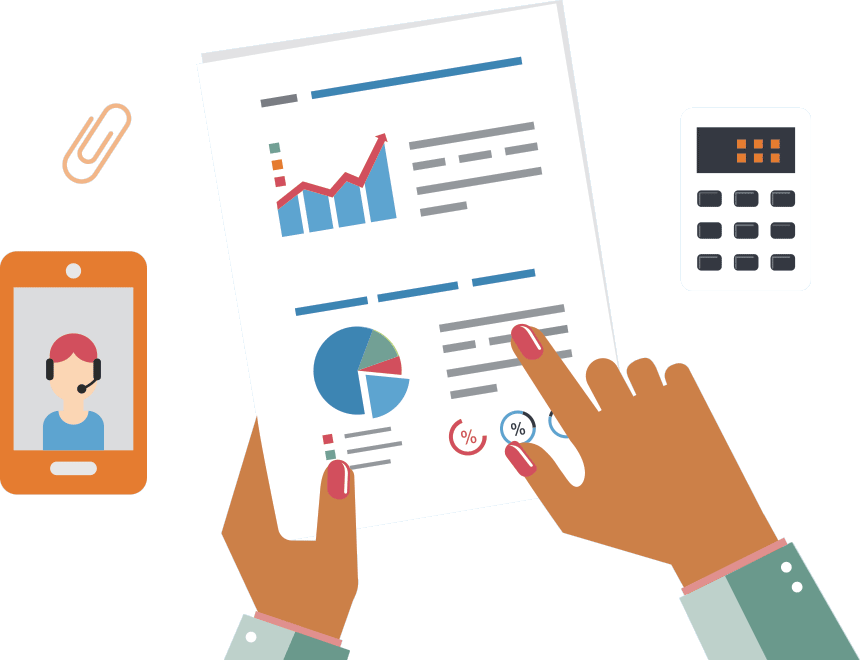 ---
Learnability is the hot ticket to success
The key to a sustainable career today is learnability — the desire and ability to develop in-demand skills to be employable for the long-term. Our research shows that high learnability is strongly tied to career success: being more educated, better prepared for employment and higher paid. Talk to your manager about learning opportunities and look for ways to make connections that will help you build in-demand skills, grow your network and give you the freedom to pursue your career for me.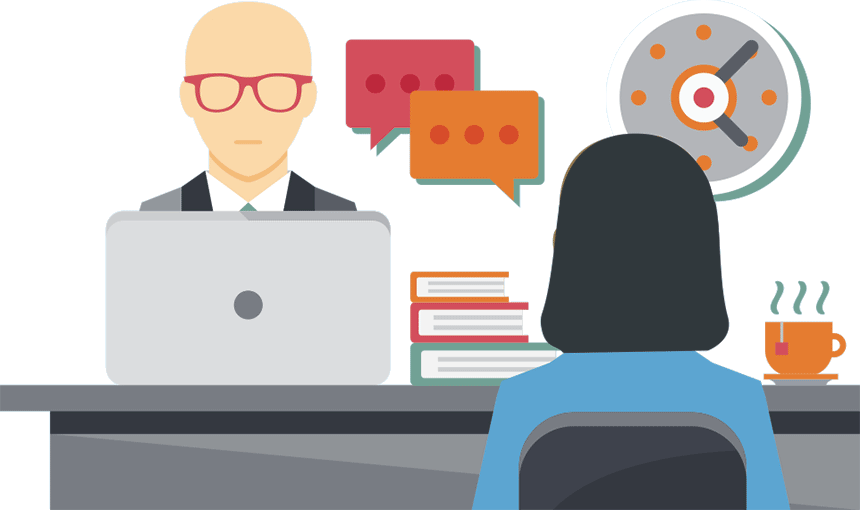 ---
Download the Global Report Download the Global Infographic


---
Attracting, Retaining and Developing Millennial Workers
The time is ripe for employers to take a fresh look at their people practices. Millennials are focused on a career for me, paving their own path and developing the skills to ensure employment security. They are attracted to employers that offer development and an upward path. Rather than being consumers of work, employers need to be builders of talent. And what works for Millennials, works for the rest of the workforce as well. Below are six recommendations for employers drawn from our research and global workforce expertise.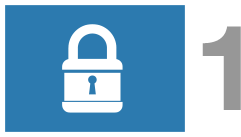 Offer career security
Demonstrate that staying with the company can lead to career enhancement. Share examples of people who have progressed through training and on-the-job learning in your organization. Appeal to the Millennial aspiration to be more employable over the long-term.
---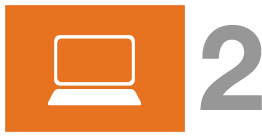 Focus on career variety and mobility
Create opportunities for Millennials to work on different projects with different teams to build experience and networks across the organization. Satisfy their appetite for new opportunities without them having to go elsewhere. Highlight the value of progression and not just promotion to build a portfolio of skills and experience.
---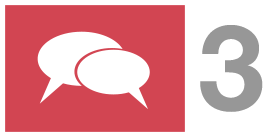 Have regular career conversations
Check in with Millennials regularly about their career path and development. Rather than annual reviews, focus on near-team objectives and implement plans to achieve them. Use these conversations to connect how their work today will enhance their career prospects and longer-term employability.
The changing world of work requires a new type of social contract between employer and employee, one built around career development. Learn from our global career experts, Right Management how ongoing career conversations drive business success here.
---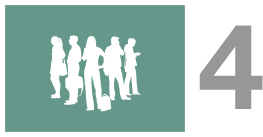 Appreciate your Millennials
Maintain a high-touch approach and offer frequent, face-to-face feedback, and yes, affirmation. Find new channels that encourage recognition and sharing from managers and peers. It does not cost anything and it is an effective way to engage people on their roles.
---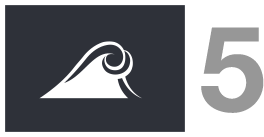 Be ready to ride the career waves and be flexible
Anticipate breaks for personal reasons and know they go beyond traditional births, honeymoons and even caring for relatives. Recognize that lengthy careers mean time to re-tool and refuel are essential. Ride the career waves and make brakes an acceptable part of the company culture. Be clear what flexibility you can offer and help people re-enter the workforce when they return.
---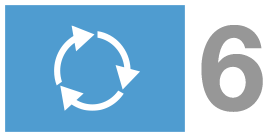 Be open to alternative work models
Millennials tend to prefer full-time work, but many are also open to alternatives like part-time, freelance or portfolio work. Adopt some of the attractive aspects of these models—greater flexibility in where, when and how people work, and a great variety of projects - to better engage and retain Millennial workers.
---
Download the Global Report Download the Global Infographic

We talked to:
19,000 working Millennials and 1,500 hiring managers across 25 countries

Millennials and hiring managers from Argentina, Austria, Australia, Belgium, Brazil, Bulgaria, Canada, China, France, Germany, Greece, India, Italy, Japan, Malaysia, Mexico, Netherlands, Norway, Paraguay, Singapore, Serbia, Spain, Switzerland, the United Kingdom and the United States
Global Workforce by Generation in 2020 1
1 ManpowerGroup's analysis of UN population data. The term Millennial is interchangeable with Generation Y and refers to those born between 1982 and 1996, ages 20-34.
---
---
See what others are saying about our Millennials research:
---
Explore country infographics
---